This program provides short-term emergency assistance to families and individuals in need in the Allegheny Valley area. We help with rent and utility payment assistance, emergency food, clothing and shoe vouchers, gasoline vouchers, bus passes, prescriptions and referrals.
Assistance through this program is available to those living within the Allegheny Valley are in both Allegheny and Westmoreland Counties.  Allegheny County funding comes through the Allegheny County Department of Human Services, Office of Community Services, through a Community Services Block Grant. Assistance may be able to help with rent or mortgage payments, utility assistance, household repairs, transportation, medical care and more.  Eligibility for this funding requires that your income be at or below the 200% income poverty guideline and that you are able to demonstrate that through documentation.
Transportation assistance is also available through similar funding from the Allegheny County Department of Human Services.  This funding can provide assistance for those who need help getting to their job, looking for a job or transportation to school.  Assistance available includes: car payments, car repairs, insurance payments, gasoline vouchers, bus passes, car seats and more.
Please contact our assistance coordinator, Beth Kendra, at (724) 226-0606 x10 or at [email protected] for more information and to apply for help.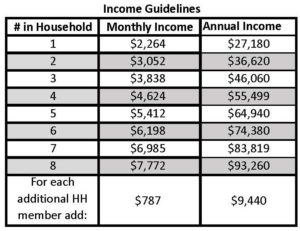 If you or someone you know needs assistance, please contact us.